In Greece, Chanel becomes more valuable than cash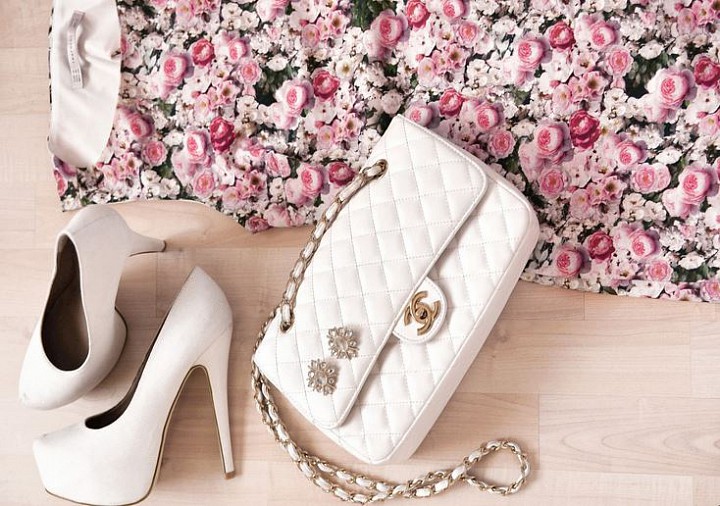 In Greece's new economic order, Chanel is becoming more valuable than cash.
Banks in this Mediterranean nation have been shut down for more than a week and are just days away from running out of money. Many Greeks worry that at least some of their hard-earned deposits could vanish even under the best outcome of renewed negotiations between the country's leaders and its creditors over a bailout package.
Even those who have hoarded cash fear that the value of the euro will plummet, or that a return to the drachma will leave them stranded with the wrong currency.
And so 48-year-old Sophia Marcoulakis is considering converting her cash into something more stable: a designer handbag.
It's a luxury the mother of two never would have allowed herself before the banks shut down. But now she considers it an investment, a tangible possession that the government cannot take away.
Alexis Tsipras faces in restoring credibility, not only with skeptical European creditors but also among a deeply divided public traumatized by years of austerity.
Residents began pulling their money out of Greek banks in January after the leftist political party Syriza won parliamentary elections and swept into office with promises to stand firm against the harsh spending cuts demanded by Greece's creditors in return for fresh aid. The showdown between Athens and the rest of Europe intensified at the end of last month, and banks enacted strict limits on withdrawals and transfers abroad.
Electronic debit transactions are still allowed, but some stores have stopped accepting them. Credit card purchases on Amazon and iTunes are prohibited. Greeks can withdraw only 60 euros a day in cash from banks, the equivalent of about $67.
Many residents worry that it is only a matter of time — perhaps just days — before Greece starts to look like Cyprus in 2013. Then, the debt-laden island forced residents and businesses to give up 47.5 percent of deposits above 100,000 euros held in local banks in exchange for funding from Europe. To prevent a run on the financial system, Cypriots were allowed to access only 300 euros a day and to charge up to 5,000 euros on their credit cards each month.
The question for many Greeks these days becomes whether to spend money now or watch it vanish into thin air later.
For Chris Dako, the answer is simple: Buy now. Since the bank closures, the 25-year-old waiter has been paid in cash daily. And on Tuesday, he planned to turn that money into a new pair of shoes.
"What shoes?" he asked with a smile. "The best."
Specifically, running sneakers that will set him back 185 euros, a little over $200. He intends to spend up to 500 euros all told as a hedge against the money now trapped inside his bank account.
"If they want to take some of my money, let me spend it first," Dako said.
Of course, many Greeks have little money — in the bank or elsewhere. Estimates suggest that the poverty rate could be as much as 44 percent of the population. Greek media reported that between 40,000 and 50,000 workers were fired or suspended after the banks shut down. Many are unable to pay their bills and are using their cash for necessities such as food.
Wealthier Greeks, meanwhile, are storing their money in more traditional havens. Kostas Theodoropoulos, former head of investment at Eurobank Asset Management, estimated that 40 percent of withdrawals were simply transferred to foreign bank accounts. Another 10 percent or so were invested in mutual funds domiciled in Luxembourg, he said, and the remaining 50 percent of withdrawals were stuffed under the mattress.
Several Greeks said they were using that mattress money to pay off debt or other bills ahead of time to avoid a cash crunch later. And though having a secret money stash at home is common in Greece, many said the amount has increased. One family hid theirs in the freezer, next to the steaks.
Car sales in Greece, including sales of luxury vehicles, surged this spring even as the nation marched toward defaulting on its loans. Though official data attributes the rise to turnover in rental-car fleets, some commentators suggested that Greeks would rather buy cars than hold money in the banks. Similar spikes in car sales were reported in Cyprus in the months before it instituted banking restrictions, and in Russia as the value of the ruble dropped sharply in December.
Before the financial freeze in Greece, customers lined up at Nikias in the wealthy Kolonaki neighborhood of Athens to sell their jewels and Rolex watches. But the shop's owner said that over the past week he has had 20 to 30 calls from people interested in the opposite exchange.
The owner, who declined to give his name, said the callers wanted to buy gold coins and kilobars — the most expensive items his store carries. But he no longer accepts electronic bank transfers, because he is worried about a potential loss on deposits.
"Then we would be the ones to have the problem," he said.
So his shop is stuck in a Catch-22: He will take only cash, but none of his customers can access enough to purchase his goods.
"Everyone is on hold," he said.
Source: www.washingtonpost.com