5 podcasts to listen to if you want to get rich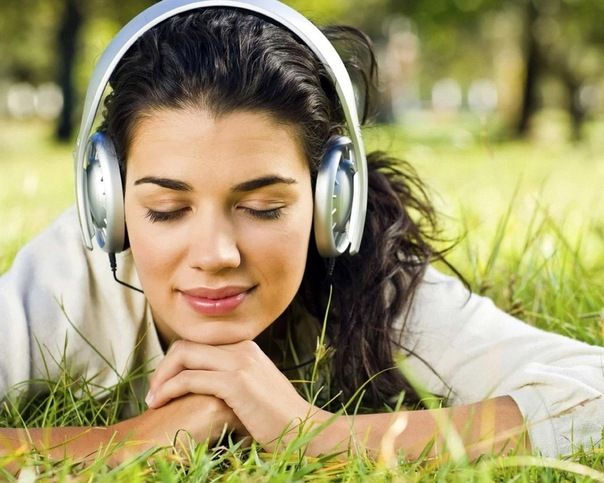 There are many great personal finance books out there, but if you can't make the time to read, another option is listening to podcasts.
We compiled a list of informative, free podcasts that will answer all of your money-related questions, and help you understand the nuts and bolts of investing, saving, and spending.
Try tuning into one of these on your next commute if you're ready to start successfully managing your money.
1. We Study Billionaires: The Investors Podcast
Preston Pysh and Stig Brodersen/iTunes
Hosts Preston Pysh and Stig Brodersen take a look into the lives of billionaires — including Richard Branson, Warren Buffett, and Mark Cuban — and study the books they read.
After determining the critical habits of the most financially successful individuals, they reveal their findings and insights on their show, "We Study Billionaires: The Investors Podcast."
Don't miss: Episode 40: Richard Branson — Screw It, Let's Do It, where Pysh and Brodersen delve into the key concepts of the billionaire's book, "Screw It, Let's Do It," and discuss Branson's business mindset and his best advice.
Listen to We Study Billionaires here.
2. Listen Money Matters
Andrew Fiebert and Thomas Frank/iTunes
This lively show, hosted by personal finance expert, Andrew Fiebert, and small business owner Thomas Frank, will keep you alert and laughing. The hosts offer actionable personal finance advice, and deliver it in a very raw and honest tone.
Don't miss: The 03/25/15 Episode: Being a Successful Penny Stock Trader, where Fiebert and Frank sit down with a trader who turned $12,000 into $4.2 million by trading penny stock.
Listen to Listen Money Matters here.
3. Money Girl's Quick and Dirty Tips for a Richer Life
Laura Adams/iTunes

Author and personal finance expert Laura Adams keeps things brief and to the point in her under-10-minute podcasts. Despite their brevity, they're packed with digestible tips that will answer all of your burning money questions. Recent episodes include: "When you should avoid using a debit card," "Decisions Millennials must make to grow rich," and "5 FAQs about Roth retirement accounts."
Don't miss: Episode 403: 6 Risky Situations When You Should Avoid Using a Debit Card, where Adams explains when a credit card should always be used over a debit card, as well as your liability rights for debit and credit cards.
4. So Money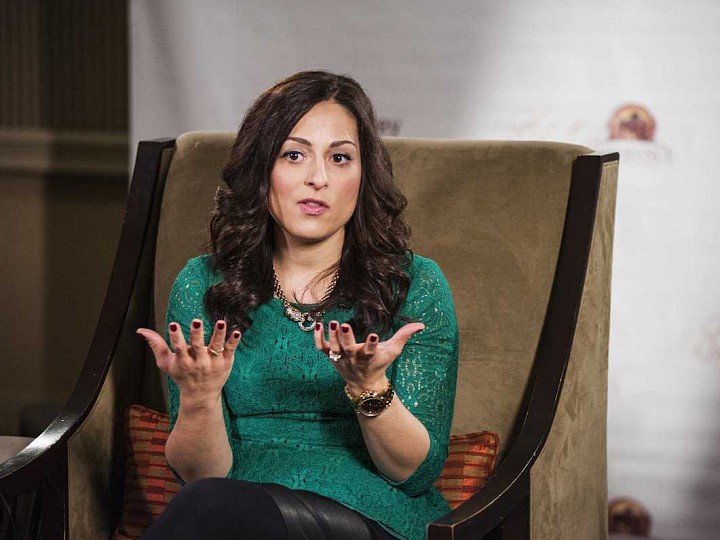 Farnoosh Torabi.
Farnoosh Torabi, financial expert and author of "When She Makes More," recently launched her daily 30-minute podcast, "So Money."
She invites listeners to learn from the success stories of today's business leaders and influencers, including business strategist Tony Robbins, serial entrepreneur James Altucher, and NBC Today Show financial editor Jean Chatzky.
Don't miss: Episode 1: Tony Robbins, where Robbins discusses the routine that helps him make smart financial decisions, along with his very pricey guilty pleasure that saves him time and, in effect, money.
5. Rich Dad Radio Show
Robert Kiyosaki/iTunes
Robert Kiyosaki, author of the personal finance classic, "Rich Dad, Poor Dad," brings his unconventional advice on personal finance to life in this compelling, sometimes rebellious, podcast. Kiyosaki won't teach to you to get rich in a heartbeat; his advice is for those committed to the long haul, who are looking to build wealth patiently.
Don't miss: The 05/20/15 Episode: Cash In On The Crash, where Kiyosaki and guest Andy Tanner discuss the chances of a market crash, and offer advice on how to make money if and when a financial meltdown strikes.
Listen to Rich Dad Radio Show here.
Source: http://www.businessinsider.com/