India to Ease IPO Rules for Startups to Tap E-Commerce Boom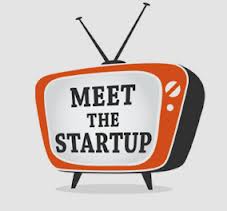 India is considering easing rules for initial public offerings by startups in a move that could allow local investors to profit from an e-commerce boom.
The Securities and Exchange Board of India at its board meeting today may weigh a proposal by an group of investors to relax listing rules linked to profitability, use of funds and valuation methodology, according to Praveen Chakravarty, an angel investor and member of Sebi's panel on startups.
Current norms for initial public offerings include several "onerous conditions" that make it unattractive for startups to list in India, Chakravarty said in a phone interview. "We are proposing to dilute some of these requirements."
India is in the midst of an e-commerce boom, with UBS predicting the market to grow 10 times to $50 billion by 2020. Yet, the industry has been fueled almost entirely by capital from overseas, including money from New York hedge fund Tiger Global Management LLC and billionaire Masayoshi Son's Softbank Corp. The new rules could potentially lure Indian investors, said Gopal Srinivasan, chairman at TVS Capital Funds.
In its board meeting today, Sebi may evaluate proposals to lower entry barriers for investors and dilute disclosure rules for companies planning to list as outlined in a paper released by the regulator in March 2013.
The proposed rules would allow institutional investors, including mutual funds such as HDFC Asset Management Co. that manage a combined 12 trillion rupees ($187 billion) to invest in such ventures.
"We are rethinking the whole framework to make it investor oriented," Srinivasan, a member of Sebi panel, said in a phone interview from his Chennai office.
The panel has also made recommendations for regulations to cover crowdfunding, along the lines of the U.S. Jumpstart our Business Startups Act or JOBS Act, which was passed in 2012.
The proposal, if accepted, could provide a platform for startups to raise initial seed funding prior to approaching angel investors or venture capital firms, said Abid Hassan, chief operating officer at MobME Wireless Ltd. and a member of the Sebi startup panel.
Source: http://www.bloomberg.com/